A ground-breaking ritual was held on December 4, 2020 for the construction of a 50-storey tower in the Hurlingham area of Nairobi, which will host the Council of Governors' offices, and the Devolution Ministry.
Dubbed G47 Ugatuzi Tower, the skyscraper that will be built at the junction of Chaka Road and Argwings Kodhek Road, is the result of a partnership between CoG and the County Pension Fund (CPF).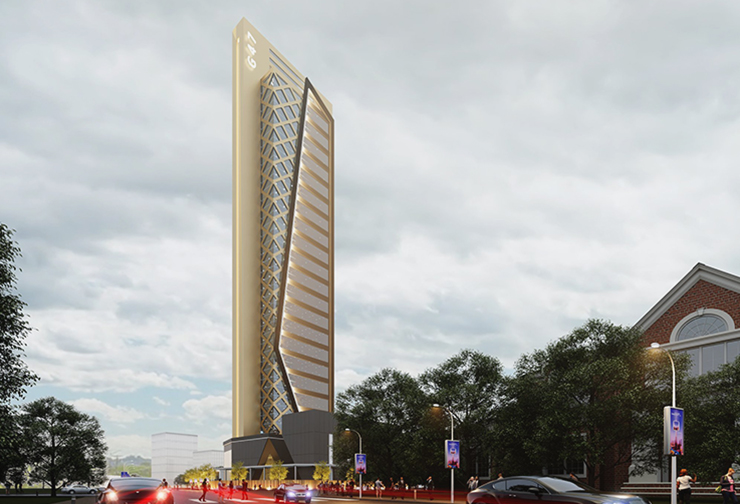 CoG chairperson Wycliffe Oparanya said the Council had been keen to enhance coordination of county governments activities under one roof and construction of the G47 Ugatuzi Tower would fulfil that desire.
"Today marks the beginning of actualization to fulfil this desire by ground-breaking a magnificent devolution headquarters which will have 50 floors to accommodate council of governors offices, county satellite offices, county assemblies' forum offices and the ministry of devolution and its related state agencies," Mr Oparanya said during the ceremony.
The Sh5 billion project, whose construction plan has been underway since 2016, is shrouded in mystery – with only a handful of details such as budget, location, and render images having been made available.
The actual height of the building, for example, remains a subject of speculations. Other details such as the identity of the architects, contractor, sub-contractors, construction timelines, and the environmental impact assessment report are equally not publicly accessible.
Challenged in court
Last week, the Kenya County Government Workers Union moved to the High Court to stop the G47 Ugatuzi Tower project saying the plan was not subjected to public participation.
The union is also seeking to prohibit CPF from erecting the tower on the plot that belongs to the workers.
"Public interest favour conserving the pension of workers from wastage and investment that contravenes the Constitution. It will be against the public interest if retirees cannot access their pension due to the illegal investments arising from Ugatuzi Towers," said Roba Duba, the union's general secretary.
The union said the Sh5 billion budget represents a huge share of the workers' pension, which is likely to be misused if the project is allowed to continue as planned.
"To date, members and others stakeholders do not know the specifics of the project apart from what is in the public domain," Mr Duba said, adding that the joint venture by LapTrust and CPF was unlawful.