The Ministry of Lands has released new title deed numbers following the conversion of land parcels from the old system to the new digitised platform.
The new title deed numbers were published in the March 9, issue of MyGov, which is a free publication by the Ministry of ICT.
According to the notice, landowners are expected to access the document which is also available on the Ministry of Lands website, and cross-check if the information is correct.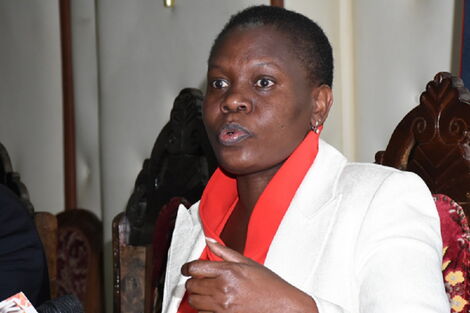 Lands CS Farida Karoney
File
"Any person with an interest in land within the registration unit who is aggrieved by the information in the conversion list or the cadastral maps are invited within the next 90 days from the date of publication of this notice," landowners are advised.
How to Access New Title Deed Numbers
As of March 9, 2021, only parcels in Nairobi had been fully converted in 4 batches, with land in the rest of the country still undergoing conversion.
Method 1
Visit the mygov.go.ke website and click on the March 9, 2021, issue and browser through from page 15.
Method 2
For more tech-savvy landowners, this method has more steps, but is the easiest to manoeuvre. Visit the lands.go.ke website and click on the Resource tab which will toggle a drop menu. Click on the Media Centre and the News tab.
Download all four documents (Notice on Land Title Conversion Batch 1-4). Open the documents one at a time, and use the CTRL +F button to locate your old title deed number which will show its new corresponding number and acreage.
Why is land being converted?
The objective of the conversion is to collapse land registration processes in the repealed land registration laws into one. All titles issued under the repealed laws shall be cancelled and replaced with titles under the Land Registration Act, 2012.
The cancellation and replacement will migrate the parcels to the new regime while retaining the ownership, size and other interests registered against the respective title.
The use of Registry Index Maps (RIMs) will further minimise land fraud. The RIM displays all land parcels within an area as opposed to a deed plan that captures data on one specific parcel.
Title documents held by third parties including banks, hospitals, courts etc, as security at the time of commencement shall be replaced upon application by the proprietor.